Fred Passman's Biography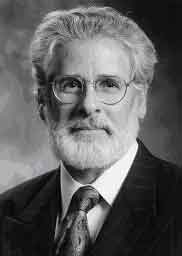 Dr. Passman is an ASTM Fellow, STLE Fellow and Certified Metalworking Fluids Specialist with more than 45 years' experience in environmental-industrial microbiology.
Dr. Passman is a member of numerous professional and trade organizations including ASTM, the International Biodegradation & Biodeterioration Society and STLE.
Dr. Passman is the Chair of ASTM Committee E34 Occupational Health and Safety and of Subcommittee E.34.50 Health and Safety of Metalworking Fluids. His is Vice-chair of ATSM Subcommittee D.02.14 on Fuel Cleanliness and Stability, and has been chair of D.02.14's Fuel Microbiology Working Group since its creation in 1994. Dr Passman is an active member of E.35.15 Antimicrobial Pesticides. He has drafted ASTM Standards for each of these committees. His curriculum vitae can be viewed here.
Dr. Passman has twice received STLE's Wilber Deutsch Memorial Award for writing excellence, is a recipient of STLE's P.M. Ku Award and ASTM's Award of Merit, ASTM Committee D02's George V. Dyroff Award of Honorary Membership, and ASTM D02's Eagle Award. He has more than 70 publications to his name. To view Dr. Passman's bibliography, please click here.
Contact Us
To learn more about our company, credentials, and the services we provide, we encourage you to contact us via our web form or give us a call at 609-306-5250.